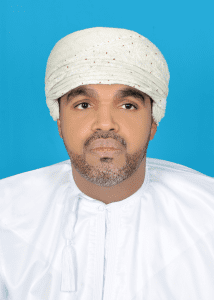 The Founder
"Deep understanding for the real estate operations and supporting it by continuous developing and learning, is themain basis for presenting best services to our valuable customers"… these words to Mr. Munir Al-Sulaimi the founder and CEO of Misk real estate.
These words came through his wide and deep experience in the real estate market which has gained through working in real estate for two decades.
Mr. Munir Al-Sulimi considered one of the most important local experts in this field. He held many of leading positions in local and international companies, started his career wise as sales executive at Al-Mutawea for trading in 1997, then head of sales at Hamptons International in 2000, then general manager at Landlords Company in 2006. In 2007 his passion about real estate led him to participate in establishing Brokers International Company which has become one of the most leading companies in the real estate market inside Oman.
His vision and unique management techniques helped the company to be a focal direction for banks and governmental organizations in the real estate valuations. In addition to he owns and manages many successful trading projects including Al-Khars United for projects; which considered one of a well reputed companies in constructions field till now.